School Happens: Other Homeschool Moms Make Me Feel Bad
I Don't Want to Be a Perfect Mom; I Want to Be a Better One
My writing has been featured here:
Childswork-Childsplay I'm Thankful He Doesn't Fit In
Daily Buzz Moms By Grace Alone
UsMomsToday How to Get your husbands to say "Yes"
Girlfriendology Grown-Up Girlfriends
I've had the honor of guest posting for these lovelies:
Things I Can't Say
Let's Do Lunch (But, not really.)
JDaniel4′s Mom
A Little Something For Me

The Bloggy Boot Camp Blues: A cure for the rest of us.

Tidbits from the Queen of Chaos
Positive Parenting is Making a Difference.
 Just.Be.Enough
Learning to believe I am ENOUGH!
Experienced Bad Mom
Momwich
The Homeschool Post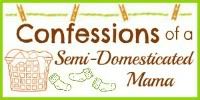 Semi-Domesticated Mama

Because My Life is Fascinating
The Santa Conundrum: Am I a Mean Mom?

The Mom Cafe
On Raising Boys
*************************************
Please send all inquiries to adrienne@themommymess.com.
Somewhere along the way I picked up homeschooling two boys and blogging. When I'm not scrubbing toilets or answering endless questions, I'm usually here, over sharing it all! My writing is always honest, sometimes sarcastic, and never perfect. I hope to keep my kids from seeking adult therapy. I know. Pipe dreams...You can find me as
@TheMommyMess
on Twitter and on
Facebook
.