It's been over two years since I discovered this thing called blogging. I learned very quickly that it wasn't just a bunch of moms gossiping online. It was a community. It was a platform. It was therapeutic.
This was the post that helped me rediscover my love of writing. In the spirit of summer vacation, I'm recycling it today for Yeah Write. 
*******
I walked into the room and immediately felt uncomfortable. I was here again. Even after everyone knew how he'd treated me, I was here. We were here. Together.
I felt embarrassed and proud at the same time. Maybe they would see that it would work out this time. He was here wasn't he? Insecurity reaped its head, and I immediately went into social mode to make up for the lack of confidence. Smile. Fake it, right?
I was good at that. I didn't really care what anyone thought. The decision was mine. I can handle it. I don't even really care how things work out between us. Live for today. Don't worry about tomorrow.
If she shows up, I'll just play it off. I won't even care if he looks at her, or talks to her. I'm a laid back kind of girlfriend. No jealously here. As I talked myself into becoming what he wanted, I went straight to the bar and grabbed a drink. I would need to relax a little to get through the night. Captain and Coke. That works. The heat of the drink began to put me at ease. We came together but we don't have be by each other all night! Mingle.
I talked with friends. No one brought it up. I was glad. I had a good time. I didn't drink too much. I was responsible. I wanted to keep my head. After all, I  knew I needed to make sure I was safe at the end of the night. I nursed the Captain and Coke for hours. It kept me relaxed. Not so much the drink itself, but just having it in my hand. Even though I didn't care pretended not to care what he was doing I could see he was drunk already. He stood hunched on the bar for support slobbering over…not her, but the nameless blonde bartender! As he does this he looks at me giving me a glance every once in awhile to assure me he was mine.
Everyone seemed to pay no attention to him, as his behavior was nothing new. No one seemed to call attention to it either. My close friends kind of gave me a look as if they knew he was letting me down again, but what was the point of saying anything. I wouldn't listen.
As I watched the bartender lean over the bar to kiss him on the cheek, and plant a folded napkin in his shirt pocket I looked the other way. Really? Did I just see that? We haven't even been here for two hours! He's never going to change. He's always going to be this way.
I could leave. Leave him. I'm sober. I drove. He's not even sober enough to care where he ends up tonight!
That's what I'm going to do. Leave. Quiet exit, no goodbyes. Just leave.
As I was considering my options he began walking over to me. He looked at me with those gorgeous eyes, and smiled. As if to assure me in some twisted way. After all, we don't actually talk about any of this. All of our communication is physical. Always physical. It's left to body language, eye contact, touch…left for me to decipher the meaning without words. So frustrating! I just want to go. I'm just not sure how much more of this night I can handle. He leans in to kiss me on my neck, and I read this slow and gentle kiss to be one of the many ways he tells me he loves me.
But, I'm always wrong.
Then I hear someone I don't know…a child. He's yelling.
"MOM, I wet the bed!"
What?
"Mommy, help me get up."
I open my eyes and realize.
Old memories are no longer my reality.
Thank you Lord for this life.
Father God, protect my dreams, and heal me from past hurts that don't matter anymore.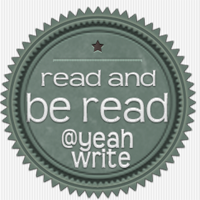 Somewhere along the way I picked up homeschooling two boys and blogging. When I'm not scrubbing toilets or answering endless questions, I'm usually here, over sharing it all! My writing is always honest, sometimes sarcastic, and never perfect. I hope to keep my kids from seeking adult therapy. I know. Pipe dreams...You can find me as
@TheMommyMess
on Twitter and on
Facebook
.
You might like these too...