A couple of months ago I woke up on Saturday morning, turned on the TV, and decided that this guy was going to change my butt life.
After 30 minutes I was convinced that these DVDs were just what I needed.
Do ya'll think informercials hypnotize you? I mean, I literally sat through the.whole.thing.
I laid in bed and watched other people work out for 30 minutes.
I listened to Leandro tell me the same thing over and over. Then, Alassandra Ambrosio dedicated her Victoria Secret career to him. And after that? I listened to them tell me more of the same stuff over and over and over for 30 minutes. Apparently the butt is a complex thing, and Leandro had mastered making it look fabulous.
So, naturally, I was hypnotized wanted to buy the DVDs.
I had already invested 30 minutes of my time watching the infomercial, and I was hypnotized positive it was all true.
I told hubs I was going to buy the DVDs and get super hot.
He said. "Um. No, you're not."
Then, I figured I'd buy them anyway.
But, the next day we went church. The sermon was all about marriage and being submissive and stuff.
God, are you telling me not to buy The Brazil Butt Lift DVDs behind my husband's back?
Argh.
But, then I wanted the DVDs even more. I'm not sure if it was because I was still hypnotized or just because I wanted something that my husband AND God told me not to buy. Either, way I still wanted them.
So, I bribed my husband with sex begged, like any good christian wife would do, and he said, "yes".
He said "yes", under one condition…
…that I finish the whole 60 day program.
So?
It's not going so good.
I don't know how long this hypnosis lasts, but I'm pretty sure it's not 60 days.
Since I've owned the Brazil Butt Lift DVDs I have learned 3 things.
#1 Working out in the living room is really hard when you have 2 boys that holler and scream over their mother shaking her butt to Brazilian music while Leandro urges on with his adorable accent. "Don't settle for less!".
#2 The DVDs don't work if you only do them for two weeks.
#3 You should NOT use Google images to search the phrase "brazil butt lift" because you want to find an image for a post about your lack of commitment to the program. Scary, ya'll! Scary.
To be continued…
It's day 1 of The Brazil Butt Lift. Again.
******
UPDATE: It's day 1 again today.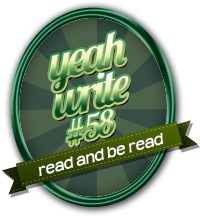 Somewhere along the way I picked up homeschooling two boys and blogging. When I'm not scrubbing toilets or answering endless questions, I'm usually here, over sharing it all! My writing is always honest, sometimes sarcastic, and never perfect. I hope to keep my kids from seeking adult therapy. I know. Pipe dreams...You can find me as
@TheMommyMess
on Twitter and on
Facebook
.
You might like these too...