She looked at the envelope sitting on the end table.
She couldn't do it. Not without him.
"I can't believe you're not going to open it!"
She listened to her best friend become more and more annoyed with her. She wasn't opening the letter. Period. No amount of begging or pleading was going to change her mind. She just couldn't do it alone.
It actually wasn't that hard to resist. A big part of her didn't even want to open the stupid letter.
"I have to go. I'll call you later.", and she hung up.
The thought that one piece of paper held the answer to a question that had put her life on hold made her angry.
How could the last year be defined with a single piece of paper? How could everything she had been through be summed up inside of one envelope?
How could this letter give her what she wanted?
The truth was, she knew it couldn't.
Inside the envelope she would find certainty.
Certainty.
It was something she hadn't had in so long, she wasn't even sure if she was ready for it. She wasn't sure if she even remembered what it felt like, or what it meant.
All of the wishing, praying, and fantasizing was going to be made real. One way or the other. It was easy to let it sit there on the end table. As long as the letter remained sealed, she could still hope.
She could still hope that being with the man she loved wasn't going to be complicated.
She could still hope that her son would have the father he deserved.
She could still hope that all of the memories they had made in last 6 months weren't going to be erased.
She could still hope that this fantasy she was living might just be reality.
She could still hope that when she looked at her son and saw him that it wasn't her heart playing tricks on her.
Even though it was easy to leave the envelope sitting there, she wished he was home. When she talked to him on the phone a few hours before, she told him the letter had arrived. When she told him she wasn't opening it he didn't persist. It was as if he was hanging onto the uncertainty too.
After all, it was all they had ever known. What was it going to be like once they had answers?
It was too much to think about.
They talked for little while about his trip. He told her about the mountains and weather. He was having a great time, and she was glad.
He would be back in three days.
Until then the results to the DNA test remained sealed.
*********
You can read this series in order below.
#1 Exhale
#2 Rehab
#3 Lost
#4 Afraid
#5 Breathe
#6 Alone
#7 Held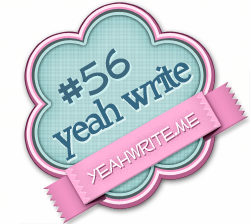 Somewhere along the way I picked up homeschooling two boys and blogging. When I'm not scrubbing toilets or answering endless questions, I'm usually here, over sharing it all! My writing is always honest, sometimes sarcastic, and never perfect. I hope to keep my kids from seeking adult therapy. I know. Pipe dreams...You can find me as
@TheMommyMess
on Twitter and on
Facebook
.
You might like these too...