Many of you know my oldestson struggles with OCD. Last summer was THE toughest and most unexpected battles God has ever brought me through. Since then my son has made tremendous progress! He's doing so many of the things he wasn't able to do. The list of things he's been able to overcome is a mile long. Medication and therapy have helped him so much!
But there are still battles everyday. It's been about 5 months since we began treatment for him, and I'm so happy that
I have my son back
. He's nowhere near that frightening place he was in back in June. Praise God!
He still listens to OCD everyday. He lets it tell him what to do and when to do it, and I have to step in. Although he's made so much progress, I can see he's reached a plateau. He's managed to improve enough to get through life and "appear" as if all is good, but I see how much he's still controlled by it.
We still have to keep fighting. It's a never ending battle to beat OCD, and sometimes I have to fight for him.
It's my least favorite job right now as a mom. I have to be tough. I have to do things that, at the time, he thinks are mean or hurt him. I have to force him to work through everyday tasks. I can't allow him to plan his day around fear. I have to teach him to live fully!
Sometimes when he doesn't want to cooperate and fear takes over it's scary, and I feel awful in the moment. His meltdowns are at a 12 on a scale of 1-10. But, it's in those hard moments I realize how much work he still has to do, and how much fight he still has to give. I realize how hard a simple task is for him to overcome, and that's when I will fight for him.
Once he's calmed and rational again he knows I'm helping him. It's just hard for him, for me, and for the whole family sometimes.
The only way to beat this thing is to show OCD you can do it! To ignore the lie and fight through whatever it's telling you can't do.
Although it's tough, I'm thankful that he's young, and at home! We can teach him now. God-willing he will learn, grow, heal, and live the fullest life he could ever imagine!
"For God did not give us a spirit of fear, but a spirit of power!"~2 Timothy 1:16
For more information on exposure therapy you can take a peek at A&E's documentary series, Obsessed. Watching some of these episodes has actually helped my son see how bad it can get, how he actually has quite a bit in common with a few of the cases, and how he needs to fight!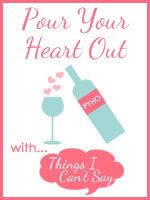 Somewhere along the way I picked up homeschooling two boys and blogging. When I'm not scrubbing toilets or answering endless questions, I'm usually here, over sharing it all! My writing is always honest, sometimes sarcastic, and never perfect. I hope to keep my kids from seeking adult therapy. I know. Pipe dreams...You can find me as
@TheMommyMess
on Twitter and on
Facebook
.
You might like these too...